YS HAMPER CLASSIC SDN. BHD. was established in Johor Bahru, Malaysia on the 5th October 1991. The company's main focus is on hampers selling. Besides, we also retail other products such as wine and tonic. Along with the increase demand of hampers, in 1991 our company decided to develop the business to the nationwide of Malaysia in order to provide a wider range of choices for our customers as well as business partners. With the gradual improvement in economy, the needs and sales of our hampers were promoted to a new level.


In year 2004, our company shifted the packaging and operation departments to newly opened factory. Our company strived hard in the manufacture and quality of our hampers, with the aim to satisfy the demands of our valuable customers.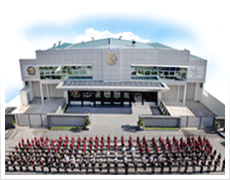 In 2007, our company extended the sales departments to provide a more spacious and comfortable display area of our customers and their selections. With the grow of sophistication in the market, our company introduced online marketing services to enhance our competitiveness, all the customer are able to access to our services without the boundary constraint.
Established in 1991, YS Hamper Classic is one of the most prominent brands in Malaysia's gift industry. Being a wholly owned brand of YS Master Sdn Bhd alongside with Taang Shifu, we provide a wide range of hampers and gifts all year round for all festive seasons and celebrations.
 
Our heritage as a medical hall gives us the competitive advantage and foundation to place traditional tonics and supplements in our hamper, adding value to our hamper product mix with customers having high confidence in us doing so.
Quality Guaranteed & Assurance
Working tightly with some of the best food producers in the region, we pledged to our customers that our products are of good quality and absolute freshness. We provide 5 times money back guarantee on our product against any defects or expired products to be placed in our hamper, providing customers absolute confidence and assurance in purchasing from us. Depending on respective seasons, our products are mostly Halal certified (in Hari Raya Hampers), produced in GMP (Good Manufacturing Practice) certified plant, and under strict ISO 9001 and ISO 20001 standards.
Trustworthy & Efficient Delivery
We deliver throughout the whole of Peninsular Malaysia, with efficient overnight delivery system. This provides our customers with the ultimate convenience and confidence with overnight to 48 hours doorstep delivery. Our delivery services within Peninsular Malaysia are usually complimentary upon purchase of our hampers, with a reasonable minimum spending*. Delivery to Singapore and East Malaysia are chargeable.
Today, YS Hamper Classic handles many hampers supplies for many brands and hypermarkets with more than 800 authorized distributors nationwide in Peninsular Malaysia, East Malaysia and Singapore. Our corporate customers consist of many renowned brands, banks, developers, and also many prominent non-profit organizations, handling their corporate annual gift arrangements.
 
To highlight, we provide highly secured database for the convenience of our customers. We keep track of our customers past records so that we provide references to them while they draw their annual thanksgiving budgets, and also the convenience of the gift recipients' delivery details.
Online ordering and highly secured payment system makes it easier for customers to access our service without boundary constraint. It also makes ordering and tracking extremely easy in just a few clicks away. Our customer service team and order management admin team are always available to assist every order placed, to ensure a peace of mind for customers.
Thanksgivings all year round
We believe that being thankful and the culture of thanksgiving and appreciation should be of high sincerity, therefore in YS Hamper Classic, we provide gifts and hampers for all festive seasons all year round, and also during normal season where we supply for annual dinners, lucky draws, business openings, roadshows.